Description
Automatic Cleaning/Wax Module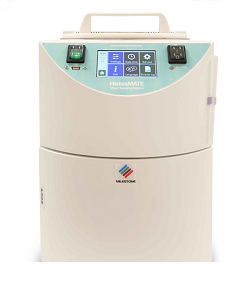 The efficient, rapid and safe cleaning for wax contaminated racks, molds and forceps
FAST CLEANING
Quick cleaning of forceps, molds and racks.
SAFE
No harmful low evaporation rate reagents used. On-board active ventilation connects to lab exhaust line or to a vented cabinet.
EASE OF USE
All parameters are preset. Operators notified when cleaning solution needs to be changed.
24/7 OPERATIVITY
Non stop operations. No maintenance needed. No waiting time before use.
COMPACT FOOT PRINT
HistosMATE can be placed anywhere in the lab due to its compact footprint.
Get A Free Quote!