Questions? Call 803-389-9393 today!
"I can't understand why people are frightened of new ideas. I'm frightened of the old ones" - John Cage
Archive for the 'Embedding Products' Category:
Frozen Section Medium provided by PathSUPPLY –  12 X 4 Oz. Case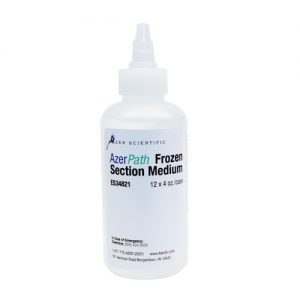 Make cleaning up excess paraffin a breeze, a pleasant smelling breeze. Simply spray PathSUPPLY paraffin repellent directly on to the surface you wish to protect or on to a rag and then wipe it on the surface (such as a microtome, embedding center or counter top). The cucumber melon scented paraffin repellent does not allow the paraffin to fully adhere to the surface so when it is time to clean up the paraffin comes of with ease. This product can also be used as a base mold release. 1 case of 4 4oz spray bottles.
PathSUPPLY's new Hot Foil Tape is for use on the Thermo and TBS cassette printers. Sold in a case of 5 rolls. The same quality you have come to expect but more affordable. Contact your Choice Medical sales rep for pricing.