Specifications
Get A Free Quote!
Features & Benefits
-Choose from highly efficient Halogen (approx. 2,000 hours bulb life) or eco-friendly LED (approx. 100,000 hours bulb life) light sources for bright and even illumination across magnifications.
-Includes ergonomic hand rests, a conveniently positioned focus drive, and low positioned X/Y slide scanning controls for easy operation.
- The mechanical stage is rackless along the X-axis, for operator safety and maximum use of space.
Description
Reflecting innovations in optical design, mechanical engineering, and illumination concepts, the Labomed Lx 400 delivers evolved performance features that should last 20 years or more! Fitted with Infinity Corrected Plan Achromatic objectives and Extra Widefield eyepieces to provide brilliant images with pristine color fidelity and superb contrast.
Warranty Information – 5 Year Parts – 1 Year Electronics – 2 Year Digital (on select models) Package Contents – Power Cable (6ft) – Cargille Immersion Oil – Spare bulb (20w version only) – Nylon Dust Cover & Cleaning Cloth – Styrofoam Casing.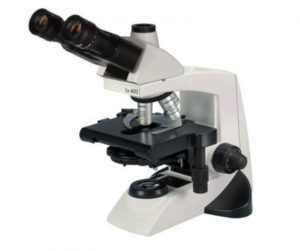 Get A Free Quote!