Specifications
Get A Free Quote!
Features & Benefits
-The Everlast™ 2D Rocker has adjustable speeds and tilt.
-Speed ranges from 3 to 80 rpm and tilt can be adjusted by the end user from 0° to 20°.
-The 16"12" platform is equipped with a flat mat and can hold up to 12 lbs.
-The workspace can be increased by adding the stacking platform.
Description
This rocker can be used in incubators or cold rooms. The Everlast™ 247 Rocker is built with stainless steel to prevent rusting or corrosion. It comes with a 5 year limited warranty.
Everlast™ with Flat Mat, Item# BR5000
Stacking platform with flat mat with 3.5″ clearance Item# BR5000-STACK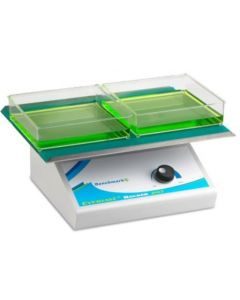 Get A Free Quote!